The Understanding China Book Series II Launched in Guangzhou
[Font Size:
Big
Medium
Small
]
The launch ceremony of the second series of the Understanding China Book Series was held on December 1 in Guangzhou during the 2021 Understanding China Conference. Organized by Foreign Languages Press, the event was sponsored by China Institute for Innovation & Development Strategy (CIIDS) and China International Communications Group (CICG). Speeches were made by the Deputy Head of CPC Central Committee Publicity Department Lü Yansong, CICG President Du Zhanyuan, CIIDS Chairman Zheng Bijian and former Pakistani Prime Minister Shaukat Aziz. Prime Minister Aziz attended via video uplink while the others as well as CICG Vice President Lu Cairong were present at the meeting.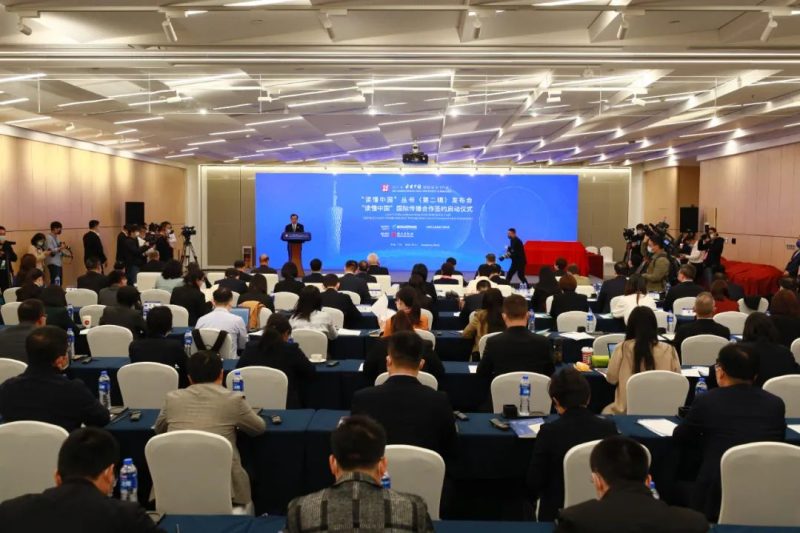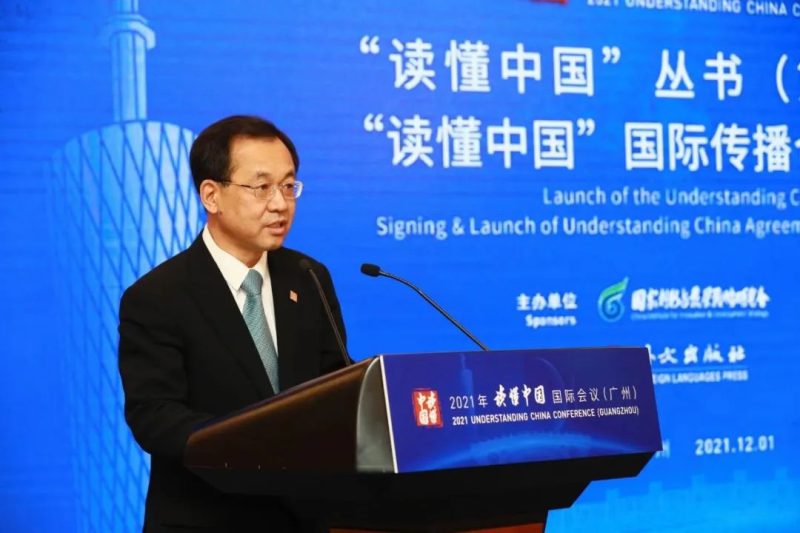 Lü Yansong pointed out that understanding China and the CPC and presenting them to the world has become a grand task of our era. Pooling wisdom from the whole Party, the whole country and even the whole world, the series focuses on the rejuvenation of the Chinese nation and ongoing seismic changes in the international situation, expounds China's new development philosophy and new development paradigm, and analyzes the vision of a global community of shared future and other important ideas. It is an important reference for understanding China and the CPC.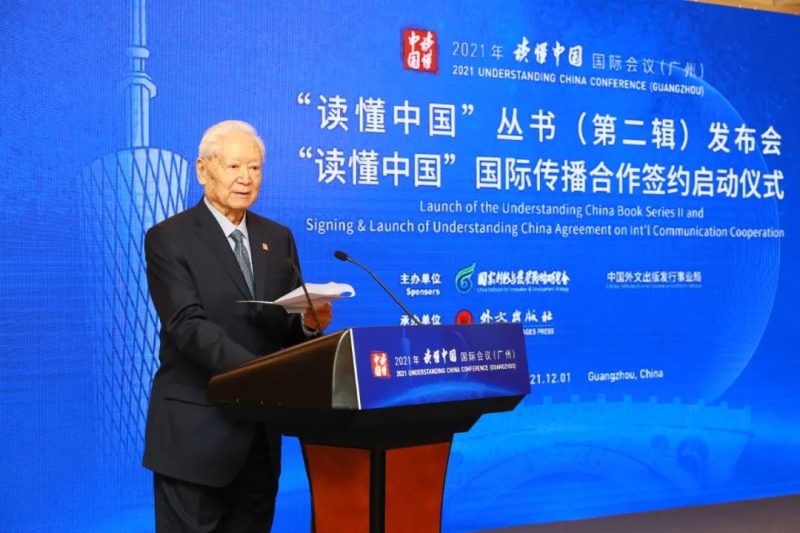 Zheng Bijian said, China's development is always progressing, its reform and opening up will not stop, and the cause to understand China and present it to the whole world will never cease. We expected that the international community would understand the unique history the Chinese people and their lofty wish to break new ground and move forward, and understand China and the CPC from this perspective. To understand China is a grand cause which needs the participation of people of vision at home and abroad.
Du Zhanyuan said, CICG has always taken "presenting China to the world" as its mission. Leveraging its strengths in multilingual, multi-channel, multi-platform, and multi-format publishing, it has launched a series of high-quality book series including "Understanding China", "Modern China's Ingenuity", "People's China", "Beautiful China", and "Biography of Silk Road Cities". All of these aim to help foreign readers better understand the CPC and China in the new era, to increase exchanges and mutual learning between the Chinese civilization and foreign civilizations, strengthen people-to-people ties, and promote the building of a global community of shared future.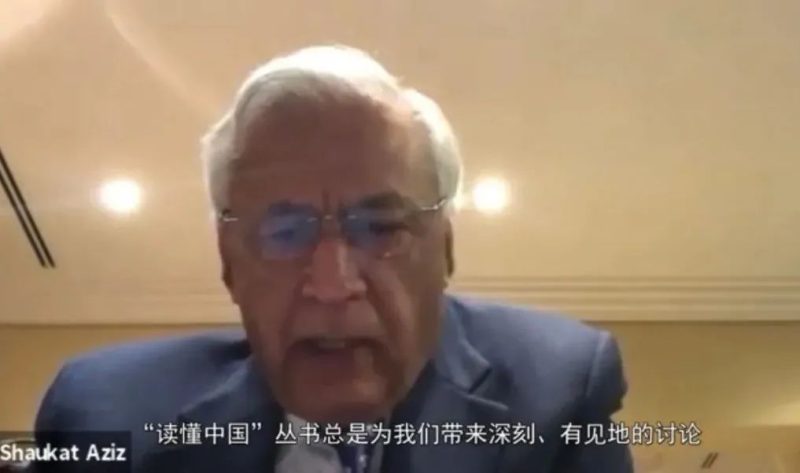 Shaukat Aziz said, over the past few decades, China has shown the world how good management and leadership can lead to economic growth and prosperity. The world looks forward to China playing an important role in applying its wisdom to face the many challenges we all have, and promoting peace, progress and prosperity for all. The Understanding China book series always brings deep and insightful discussion, and helps the world to understand China.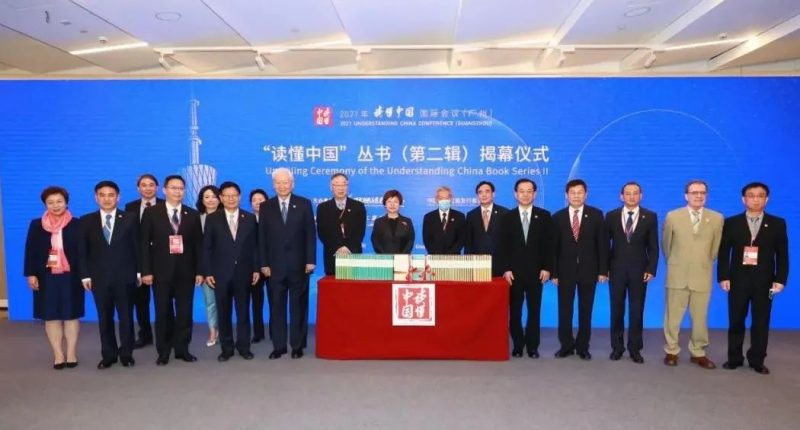 To present China's stories and help the international community understand China in the new era, the writing and editing of the Understanding China book series II started at the end of 2019. Guided by President Xi Jinping's letter to the 2020 Understanding China Conference, this series focuses on the history and achievements of the CPC, China's state system and governance system, the Belt and Road Initiative, regional economies, fast-growing national enterprises, China's relationships with other countries in the post-epidemic era and many other key topics. Written by renowned experts, including some foreign scholars, the series provides readers with diverse perspectives.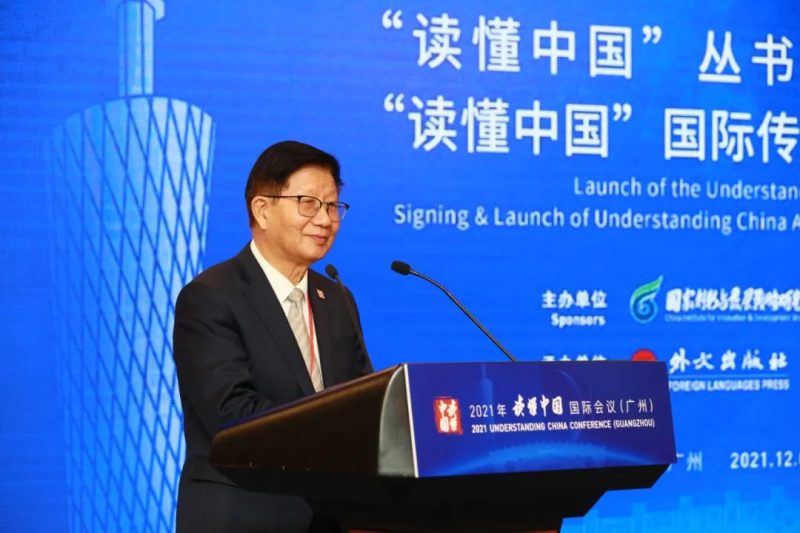 CIIDS Vice Chairman Li Junru hosted the ceremony. Authors – including academician of the Chinese Academy of Sciences and member of its Academic Committee Qin Dahe; CIIDS vice chairman and former vice president of the School of the CPC Central Committee, Xu Weixin; president of China Institute for Reform and Development (Hainan), Chi Fulin; president of China University of Political Science and Law, Ma Huaide; director of the Chinese University of Hong Kong, Shenzhen Campus Advanced Institute of Global and Contemporary China Studies, Zheng Yongnian; and, co-founder of the Centre for Strategic and International Studies, Jusuf Wanandi – spoke on site or through video.The attendees also included CIIDS vice chairman and chairman of the Publishers Association of China, Wu Shulin; deputy directors-general of International Promotion Bureau of the Publicity Department of the CPC Central Committee, Xia Yunhai and Chen Xiaojian; CICG deputy editor-in-chief and director of China Center for International Communication Development (CCICD), Chen Shi; CIIDS vice chairman and secretary-general, Wang Boyong; CIIDS vice chairman, Feng Wei; FLP president and editor-in-chief, Hu Kaimin; FLP deputy editor-in-chief, Xu Rong; deputy director of CICG Center for Europe and Africa, Liu Shuangyan; CCICD deputy editor-in-chief, Yin Jie; director of the China Media Group Center for Asia and Africa, Zhang Hui; and vice managing director of CCTV.com, Wei Quhu.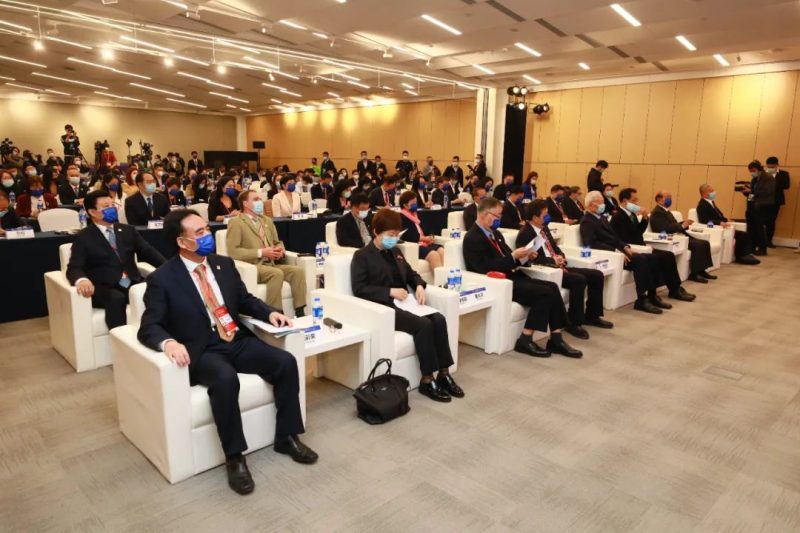 As instructed by President Xi Jinping when he met with foreign guests attending the Second Understanding China Conference, China Institute for Innovation and Development Strategy and China International Communications Group, with the support of the CPC Central Committee Publicity Department, have jointly organized the publication of a book series targeting an international audience. This series, Understanding China, is published by Foreign Languages Press. Focusing on understanding China – in particular Xi Jinping Thought on Socialism with Chinese Characteristics for a New Era – this series decodes the governance of China by the CPC Central Committee since the launch of reform and opening up in 1978 and especially since the 18th CPC National Conference in 2012 when Xi Jinping became the General Secretary. A collection of China views, wisdom and solutions, it has renowned experts and authors to narrate stories of China, the CPC and their communications with other countries from various angles, presents to the international audience a China in profound transition and great rejuvenation, and answers the fundamental questions "where has China come from and where is it going". The first series was published in 2018, and included more than 40 books in Chinese, English and Japanese. Through copyright cooperation, the books were also translated into German, Polish, Korean, Arabic, Hindi, Malay and other languages, and received wide attention and praise from overseas readers. The seven titles of Series II in Chinese and English have been launched at this year's Understanding China Conference.